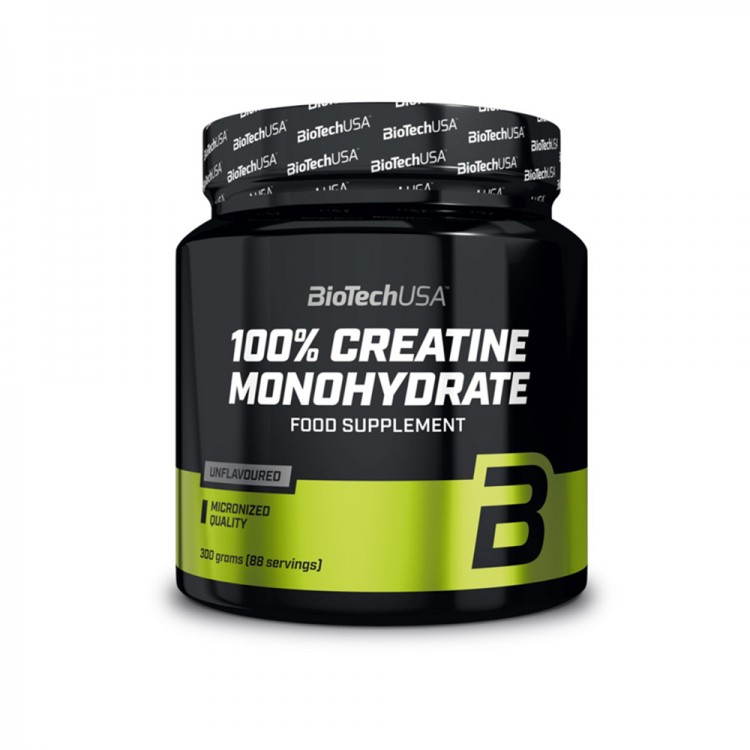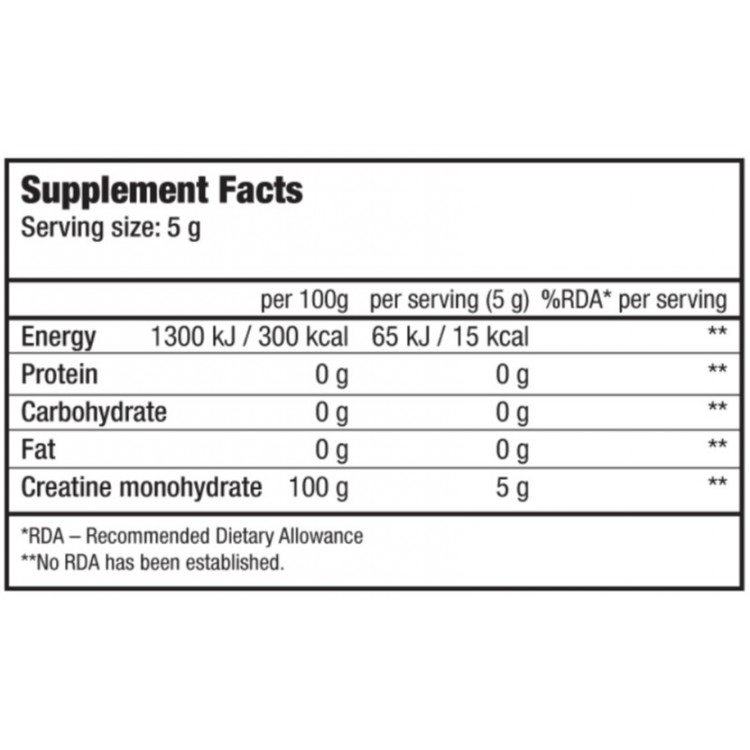 Out Of Stock


BioTech USA 100% Creatine Monohydrate 300g
Availability:

Out Of Stock

Product Code:

8030NS
Add to Cart
Biotech USA creatine monhydrate increases your performance in a successive burst of short-term, high intensity exercises. The beneficial effect is obtained with a daily intake of 3 g of creatine. 100% Creatine Monohydrate is prepared with pure, pharmaceutical grade creatine in powdered form. It's flavourless so it's easy to mix with other supplements like weight gainers and protein shakes.Creatine Monohydrate is a safe, carefully selected nutrient.
100% pure creatine! Creatine is a substance synthesized in the body from arginine, glycine, and methionine. There are hundreds of published research studies on endurance and speed athletes, supporting creatine's use as an effective ergogenic aid for improving muscular strength and size, increasing power output and decreasing recovery time. The use of creatine is completely safe when intake does not exceed the recommended dosage and can increase the levels of phosphocreatine up to 40%! Phosphocreatine is a high energy fuel source that generates remarkable increases in muscle cell size, strength, faster recovery and reduced fatigue.

As mentioned above, many research studies have provided scientific evidence regarding the benefits of creatine and we briefly mention some of them:

- In a study of 2010 it was found that using creatine supplementation resulted in lower serum myostatin levels, which is a protein that has catabolic effects.

- Another study published in 2006 found a 22% increase in resting testosterone levels in creatine supplemented athletes.

- Finally we mention a study conducted in 2008, which demonstrated that levels of insulin-like growth factor-1 (IGF-I) in muscle increased by 15% with creatine supplementation.

Recommended dosing:

Each serving is equivalent to 5g of product which corresponds to a teaspoon. Mix with water, juice or water with dextrose.
- Loading phase: For the first 5 days take one serving mixed with 300-400ml of water or juice in the morning and one serving immediately after exercise.
- Maintenance phase: The maintance phase lasts 4-6 weeks and you take 1 serving with water or juice immediately after exercise.
DISCLAIMER:

Τhis product is not categorized as a herbal medicine, it is sold as a food supplement. The statement contained on this label does not imply that this product has any medicinal properties, use or efficacy. This product should not be used as a substitute for a varied and balanced diet and do not exceed recommended daily dose. Store in a cool dry place and keep out of reach of young children.
ALLERGEN WARNING:

This product is manufactured on equipment which processes products containing nuts, milk, gluten, egg, soya and peanuts.

Possible payment methods: