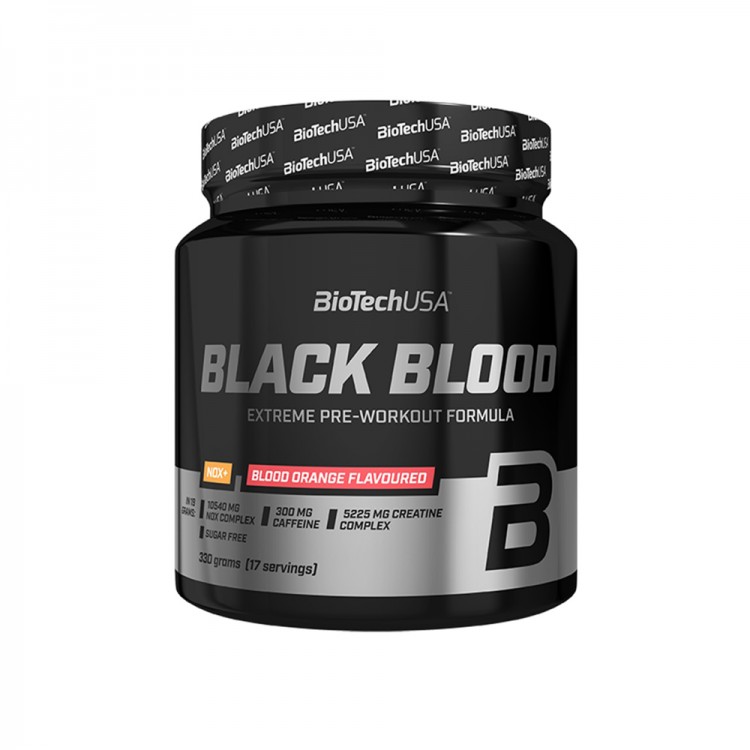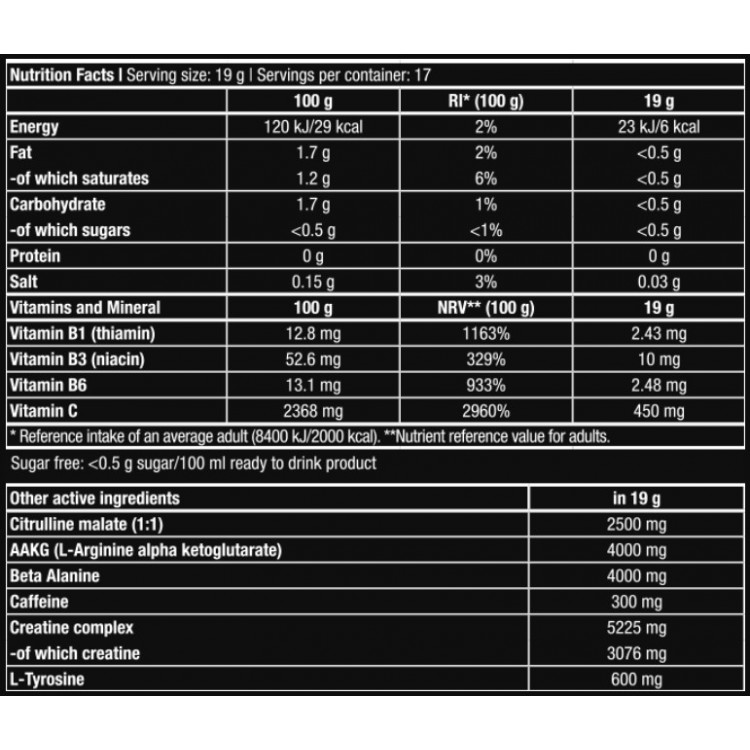 Out Of Stock


Biotech USA Black Blood NOX 330gr Ruby Berry
Availability:

Out Of Stock

Product Code:

8004NS2
Add to Cart
Enhanced muscle perfusion (blood flow to the muscles), during intense physical activity, is the main goal for most athletes who lift weights since the increased blood and water flow to the working muscles places a bigger stretch on the membranes of the muscle cells instigating muscle pump and growth.

The Biotech USA Black Blood NOX formula with its complete mix of active ingredients, is here to offer you maximum results. At first, the combination of arginine and L-citrulline increases Nitric Oxide (NO) production with help from the enzyme nitric oxide synthase, pushing this way more blood to the working muscles and consequently delivering more oxygen and nutrients to them. This practically means bigger muscle pumps during workout, but also muscle growth and recovery since the blood flow removes the toxins released while we exercise.

However, in order to make our workout harder and intensive, such as to lead us to better results, we need high energy reserves. That's why in Biotech USA Black Blood NOX you will find a combination of caffeine, Beta Alanine and Creatine. Effective workouts demand proper preparation, powerful motivation, mental focus and discipline, and this is why the combination of caffeine, Beta Alanine and Creatine will give us the impetus to do the training we all aspire to. Even though this ingredient mix would already have made a great supplement, Evolution Body decided to push the Biotech USA Black Blood NOX formula towards perfection by adding the necessary BCAA amino acids for muscle protection in order to guarantee a smoother and safer muscle growth process.

Nitric oxide supplements are more efficient in a weight training that includes several reps per set (12-15) and shorter rest periods between sets.

IMPORTANT NOTE: The product is not intended for people who are not exercising or who have started working out recently. This formula is recommended only for the mature and experienced athlete.

Recommended dosing:

Mix 2x1 portions (2x9.5 g = 2x 1/2 measuring cup) of powder with 2x100 ml of water. Use a stirrer to mix. Drink 1 serving 15 minutes before your workout and 1 serving during your workout.

DISCLAIMER:

Τhis product is not categorized as a herbal medicine, it is sold as a food supplement. The statement contained on this label does not imply that this product has any medicinal properties, use or efficacy. This product should not be used as a substitute for a varied and balanced diet and do not exceed recommended daily dose. Store in a cool dry place and keep out of reach of young children.
ALLERGEN WARNING:

This product is manufactured on equipment which processes products containing nuts, milk, gluten, egg, soya and peanuts.

Possible payment methods: